Altes Schloesschen Schneider Riesling Spatlese feinherb
product code: 4260464673806
Food pairing:
Salads, Seafood, Sushi
Information
delicate flavours of citrus, white peaches, apricot and green apple. Medium bodied; fine sweetness with a fresh, crispy and fruity aftertaste.
Winemaking
Late harvest of ripe Riesling grapes, short time maturation on the berries before pressing to extract more flavour. The must is slowly temperature fermented by 18 °C. After fermentation we left the wine until March on the fine yeast.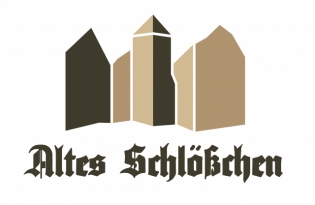 Ludwig Schneider and his family of eight laid the foundations of today\'s vineyard in St. Martin. His sons Otto, Erich and Herbert further expanded the business with the participation of their families. The next generation, along with Marcus and Ralph, is already continuing the family business \"Altes Schlößchen\". Located between the Palatinate Forest and the German Wine Route, blessed by sunshine and a particularly mild climate, \"Alte Schlößchen\" (in German means \"Old Castle\") is known for its excellent wines from the Palatinate. For families living in those regions for more than four generations, this is not just a family business, but much more, it is a wine-growing culture characterized by a successful combination of traditional winemaking and the introduction of modern technology. Particularly careful handling of high-quality grapes and rich experience give each of the wines individuality: the best quality of the Palatinate for confident connoisseurs.
Other products from this manufacturer